Tony Cox
The Journey to Confidence
Chris Pearson with Reform has challenged about every theory that I believed to be true about fitness, exercise, losing weight and shaping your body. I have to admit that he has been 100% accurate which is contrary to what I thought about these subjects since I am very cynical on trainers and boot camps.  My wife still has a shoulder injury from an idiot trainer's boot camp 10 years ago. My experience with Chris has been nothing short of life changing.
Leslie Ivens
In April my daughter and I started working with Chris. Right off the bat I could tell we were in for killer workouts.
He is so knowledgeable and has all these tweaks to fit whatever the case may be. Chris has helped me overcome many mental blockages.
Jeremy Thompson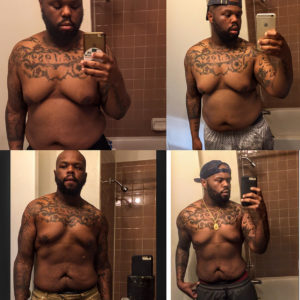 Chris is consistent, motivating, and more than a trainer he's someone you can rely on if you have dreams of a healthier life.
Makenzie Brannon
I have gained more muscle than what I had in high school AND weigh less than I did in high school.
I've always been more dominant in my legs but since Chris has been training me , I have become so much stronger in my upper body. He knows how to make working out fun, enjoyable, but also able to push you to where you didn't think you could go.
Travis Sloat
…So take the money you were going to spend on fast food this month, pack a sandwich, and let Reform Strength and Conditioning take a crack at you. Your body will thank you, your spouse will probably thank you, and most importantly, you'll thank yourself when you can finally walk from your car to the office without sounding like a fat kid with asthma on track and field day.
Chellie Roller
I have now lost 50 pounds and I feel really good!!
Brette Fast
I love the fact that Chris is always available to help me figure out what works best for me to achieve my goals.
In just 30-45 minutes in the gym I get an incredible overall workout which has helped me tone up and increase my core and upper body strength.
Online training is perfect for a busy mom like myself. I'd recommend it for anyone!
Kolby Tackett
Through my 21 day fat loss I lost almost 20 pounds.
I completely changed the way I looked, the workouts fit into an extremely busy schedule and were very easy to follow!
Catrina Morrow
Chris is a great motivator and has taught me so much about what it means to be "healthy" and "fit". I used to focus on the numbers on the scale and would get down on myself when I wouldn't see any results. Chris has taught me that the scale is only a single factor.
I've lost 15 lbs, 6% body fat, and 10 inches during this time of training with him. 15 pounds didn't seem like much to me but I went down 4 dress sizes and I can tell that I've gained quite a bit of muscle. My overall strength and stamina have improved greatly and I'm accomplishing tough workouts I never saw myself doing.
Colton Swon of The Swon Brothers
Working with Chris has been the most effective training I've ever done.
Haleigh Carrier
I now have a love for working out and am eager to train. Chris gives great encouragement and knows exactly when I need a boost of motivation. He continuously pushes me beyond my own limits to help me achieve the results I want.
Gail Saunders
Although it was a test to my discipline, it was totally worth it!!! This is where I lost a majority of my weight and felt my best. I am now down 23 pounds, 2 pants sizes, and 2 shirt sizes. I have now increased my goal of where I want to be.
Derek Burton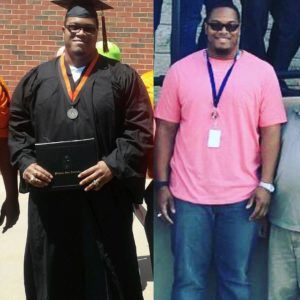 I started gaining weight after my college days, almost 70lbs. It took me 6 years to get to that point and with Chris it took me all of 5 months to rid myself of most of that weight. I'm now within about 10-15lbs of my playing weight at Oklahoma State and I'm building a body that I can be proud of.
Dalton Rhoden, OBU Golf & Wesley Jackson, UCO Golf
I'm hitting it further than I ever have before and my body feels great. It's fun to be trained by someone that has a real passion for it and his people.
Kristen Rudd
I don't have drastic changes — I'm still the same size, I fit into the same clothes, if anything I've gained weight — but my body composition has definitely changed. I look better and more toned, and I carry myself differently. I can tell, my husband can tell, and other people can tell. More importantly, I'm stronger, I feel incredible, and I'm smashing all the goals I set for myself.
Dr. David Jones
Chris' education and training puts him heads and shoulders above anyone else in the personal training business. I look forward to our personal training sessions, I no longer look for reasons not to go workout!
Kalen Castor
My goals that Chris has helped me reach have helped me tremendously in receiving a scholarship to play college soccer and I feel more prepared than ever with his training going into my freshman year.
Dr. Jack Weaver & Family
As a Sports Medicine Physician I highly recommend training with Reform Strength & Conditioning and Chris Pearson as a lifestyle. We are all so thankful for Reform and what's it's done for our family.
Chloe & Carsen Lamont
The results have surpassed all of my expectations! Their strength and conditioning is through the roof, as well as their verticals!
Emily Key
Chris made great workouts with minimal equipment.  His dynamic stretches and targeted workouts just for me were awesome. The workouts were quick and concise and I was seeing improvement in just a few short weeks. I got a new workout each month and after a few months I even had to increase my weights! My hip pain is gone and I feel so much stronger. I have learned so many new workouts and even modified a few for my patients! Chris has a lot of knowledge and is also so responsive when I reached out to him. He would check in to see how I was doing.
Cam'Ron Summers
When I first started I was struggling with core strength and flexibility. Since starting with Chris both have vastly improved. I always have a good time and know that every time I'm there I'm going to get better.
Angel Davis
Reform has been amazing for me. The personalization of the plan and working with Chris has been great. He cares about your results and motivates you to do better in all areas, not just when you're at the gym with him.
Joey Meyers
I knew the training at Reform was going to be good, but, man. After my first workout I knew it was for real. I've lost inches, gained muscle and I feel 100% better since I've started.
Tami Flock
He's taken me on a journey I never dreamed I would go on and he has taken my goals as seriously as I have. I love the little milestones he sets so I can experience little victories frequently.
Brenda Brooks
Chris is an amazing trainer, soldier for Christ, and more important, someone I consider a friend!
Zach Anderson
It's been six months and I've dropped 30lbs and feel healthier and more confident than I have in a long time. No crazy gimmicks or crash diets. Just sensible food choices and solid workout routines. Positive lifestyle changes, in other words.
Debra Jones
I have worked with personal trainers before and Chris has gotten me in better shape than anyone else I have worked with.
Marie Clark
When I put everything together I was feeling better with in 24 hours. Each day got easier, I lost over 8lbs and got my energy back. For the first time in a while it felt like I was in control of my life, rather than food being in control of me.
Alan Cox
Weight loss isnt  easy, but it doesn't have to be complicated. This weight loss program is as simple as it is effective, fewer calories in than calories out. The brilliant part of this program is the workout plan that complements the diet. Chris has tailored a workout program that enhances the weight loss experience.
Lindsey Hinkle, OPL Soccer
…But, the best thing about it was that for the first time, I did not feel intimidated by any of the other players on the field. Thank you!
Phan Nguyen
The staff has both the knowledge and encouragement to get where you want to be when it comes to strength and conditioning along with a healthy lifestyle in general. Place is always clean and orderly, equipment is nice and high quality.
I always enjoy working out there and the individualized plans that Chris has for me and my wife.
Kolby Tackett, Head Coach Mt. Dora Christian Academy
We had players gaining 20-30% on their bench, squat, deadlift, and hang clean maxes in the second month of training. At the end of our three month summer off-season some players increased their maxes as much as 50%. Our team is the strongest it has been in program history.
Dustin Klafka, AD Slation ISD
We beat a lot of teams not because of talent but because of how hard we played and this training allowed our athletes to do that.  It prepared them physically and mentally to out work their competition day in day out.